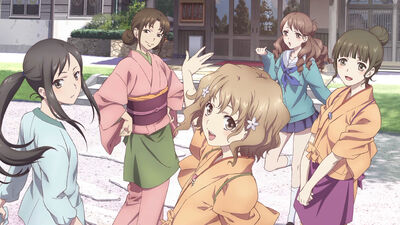 Welcome to the Hanasaku Iroha Wiki, a Wiki that is fully dedicated to everything about the Manga and Anime of the series Hanasaku Iroha, which can be editted by anyone. This Wiki aims to archive Hanasaku Iroha and all related material. Please help us by creating or editing any of our articles!

Navigation

Events • New pages • Categories • Episodes • Staff

What is your favourite episode(part 3)??

 

If you are need any help or do not know about something on this wiki, please contact Drdevilfx. He is currently our Head Administrator, and he is certainly willing to help you if you are in any need of assistance. You can also contact GreenMoriyama for assistance.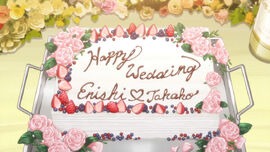 Enishi and Takako wedding cake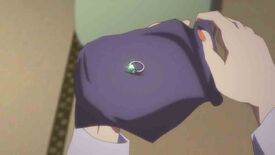 Takako and Enishi have decided to get married, which surprises the staff. But the happy couple are not afraid to hinder their work as they have "love" on their side. Even Sui approves this event, but her one condition is that the two have a proper wedding ceremony. After hearing that wedding ceremonies are expensive, Ohana suggests using the inn for the ceremony, which would help relieve the expenses. Enishi takes the idea and the staff gets prepared. As the Bonbori festival is approaching, Enishi plans to have the wedding before that in order to avoid the busiest time of the year for the inn. Minko and Toru goes to the market to buy the ingredients for the wedding, but on the way back, Minko realizes that Toru has great interest in Ohana. This makes her fustrated, to the point of going back to telling Ohana to "die".